Q: Why are tapered roller bearings used?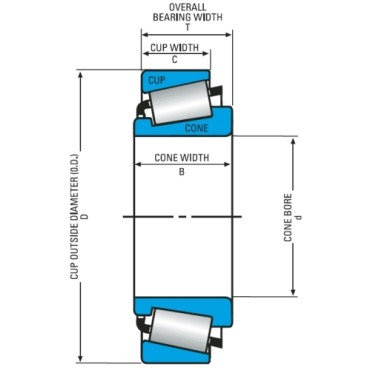 A: Tapered roller bearings are separate bearings. Both the inner and outer rings of the bearing have tapered raceways. This type of bearing is divided into single, double and four-row tapered roller bearings according to the number of rollers installed. Single-row tapered roller bearings can support radial loads and axial loads in one direction. When the bearing is subjected to a radial load, an axial component will be generated, so when another bearing that can withstand the axial force in the opposite direction is needed to balance it. Widely used in automotive, rolling mill, mining, metallurgy, plastic machinery and other industries.

Sign up for our newsletter to stay up-to-date with our promotions, discounts, sales, and special offers.
Name:

Summer Sun
Tel:

86-0411-88700549
whatsapp:

8618804285329
Address:

No.120 Jinma Road, Dalian Economic And Technological Development Zone, Dalian, Liaoning, China (Mainland)