Q: What Are The Characteristics of Solid Ring Needle Roller Bearings?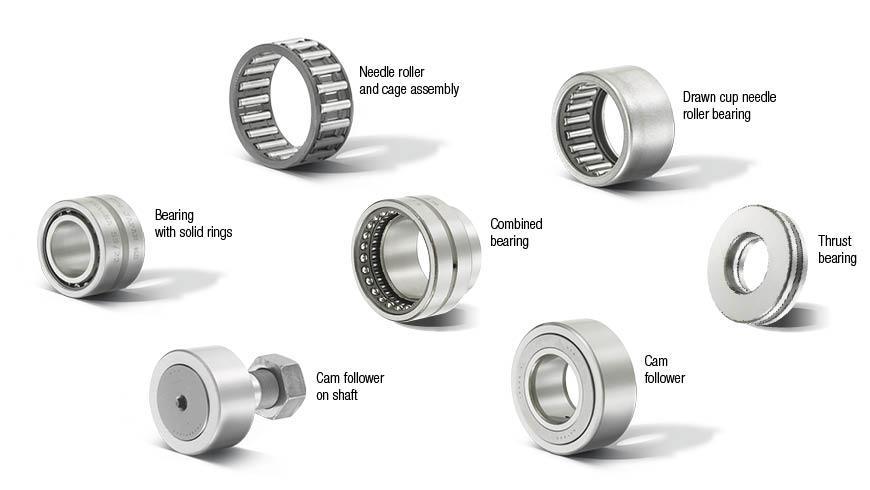 A: Structural characteristics: The solid ring needle roller bearing is a bearing with a small section height and high bearing capacity. Due to the high hardness of the outer ring, even light alloy bearing housings can be used freely. This bearing is available in metric and inch series. Each series has three structures with cage, full needle type and sealed type.
In addition, needle roller bearings with solid rings can be divided into two types: with or without inner ring. Those without inner ring use the mandrel as the raceway surface, making the volume smaller. The rib of the solid ring needle roller bearing is on the outer ring, which may be a fixed rib or a spring lock ring. If the raceway of the mandrel is made by hardening and grinding, the removable inner ring can be eliminated. In general, needle roller bearings of the NA48 and NA49 series have a row of needle rollers. The oil grooves and oil holes on the outer ring make needle roller bearings more convenient for adding lubricant.

Sign up for our newsletter to stay up-to-date with our promotions, discounts, sales, and special offers.