4 Effective Ways on How to Maintenance Electric Motor Bearings [Step by Step]
4 Effective Ways on How to Maintenance Electric Motor Bearings [Step by Step]
Electric motors are simple, reliable and often overlooked, despite being some of the most important pieces of equipment in manufacturing processes. Unfortunately, without consistent maintenance, electric motors will often fail prematurely. And nearly 80% of electric motor failure is the result of motor bearings failure. So, how do you make sure your electric motor bearings last? Follow these tips and you'll not only extend the life of your bearings, but you'll also save your electric motors too!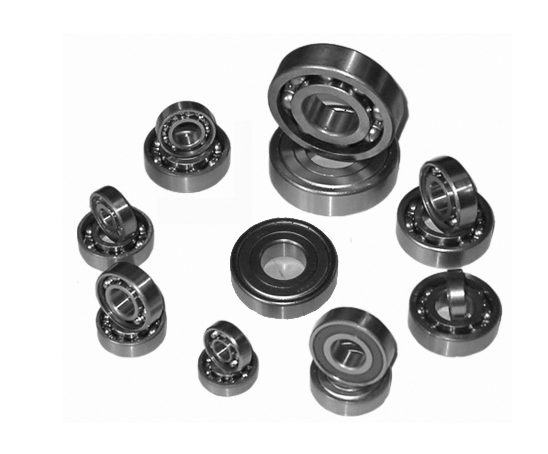 Cleanliness Is Key
To get the most out of your motor and to protect the bearings, make sure that dirt and process materials don't begin to build-up. Keep it clean! Dust is a serious contaminant and one of the main causes of bearing failure. If dirt starts to accumulate, it can insulate the motor and cause unnecessary and damaging heat. Use compressed air to clear away dirt and keep your motor bearing clean and dust-free.
Proper Motor Bearings Lubrication
As with every bearing that requires bearing grease, make sure that your electric motor bearing is getting the correct kind and the right amount. Lubricant prevents the bearings, as well as their rolling elements, from wearing down. And protect them against rust, dirt and other contaminants. On the other hand, be careful not to over-grease your bearings. This can result in a burst seal which can be catastrophic to the bearing and the motor.
Correct Motor Bearings Installation
Install bearings incorrectly will wear down far quicker, usually as a result of friction. Make sure you understand your specific bearing's installation process. And learn as much as you can before attempting to do it yourself. Bearings should be handled with care – never install a dropped bearing and never pound the bearing or ring. Use the correct tools for the job
Replace Or Upgrade When Necessary
Once your bearings do begin to wear, it's important to replace them before they fail completely and cause any damage to the motor. New and improved versions of older bearings are always being launched into the market. So if you can buy a better replacement then why not do so?
Bearings are built to last, and if you follow the few pointers above, there is no reason that your electric motor bearings will fail before they should. Keep up to date on your maintenance and lookout for signs of trouble such as excessive noise, vibration, and temperature increase.