You May Not Know That Ball Bearing Can Still Be Used in These Places
You May Not Know That Ball Bearing Can Still Be Used in These Places
If you're on our SUNBEARING website you probably have an idea of what bearings are, though there are plenty of people who have no idea. Some may choose to associate bearings with big machinery or cars since those are the usual things that require bearings in order to function. What most of us don't know is that ball bearing appeared in everyday items. In fact, you may feel surprised to find out that even your basic washing machine uses bearings in order to work properly. Here are some of the common places you will find bearings…
Ball Bearings in Toys
Some children toys need the presence of bearings in order to work. Aside from the very obvious and popular fidget spinner toy, you may not realize it but most children's toys have bearings. In fact, aside from the tiny wheels (which obviously have bearings) of your kid's remote control car, you might feel surprised to find out the remote control itself contains sealed ball bearings of various sizes. These sealed ball bearings allow operators to steer the battery controlled toy cars, to steer freely, and for engines to be able to work at high speed.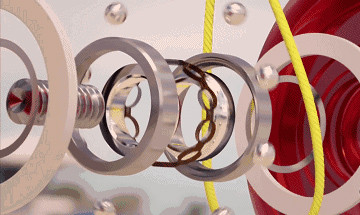 Another toy that you may feel surprised to find out that utilizes bearings is the yo-yo. This classic toy incorporates the use of bearings to reduce friction while the yo-yo spins at the end of the string. More often than not, yo-yos use steel bearings. That has been true for decades. But for those who are aiming for a better yo-yo experience and performance, it's better to use ceramic bearings.
A skipping rope is not just a toy but for fitness purposes as well as bearings. Top of the line-skipping ropes use precision and swivel ball bearings, which eliminates friction and helps maximize the speed of the rope.
Home Appliances Use Ball Bearing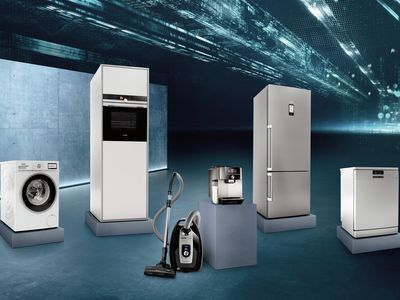 Even though our home appliances remain stationary, they still have different kinds of bearings inside to make these appliances function properly. If you are curious why your washing machine started to become noisy, it may be the drum bearings starting to wear out. The drum is usually the first thing an engineer checks if your washing machine suddenly decided to create some noise during the spin.
Your trusty refrigerator, in fact, uses bearings too. Your refrigerator door use the bearing hinge, allowing you to easily open and close your fridge anytime.
Finally, your DVD and Blu-ray players incorporate the use of bearings, too. Any appliance or electronic gadget in your house that has spinning components or other moving parts, has different bearings in order to operate properly for you.

Sign up for our newsletter to stay up-to-date with our promotions, discounts, sales, and special offers.