Introduce double direction tapered roller bearing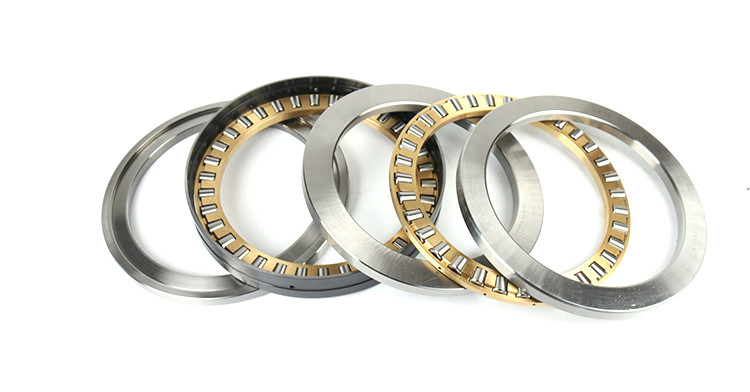 Double direction taper roller thrust bearings can bear pure axial load in two directions and have bigger ability of axial load compared with double row taper roller bearings with steep contact angle. Under the situation of big load and impact load, spring is set between outer ring and bearing box to make the bearings have preload during using process. They are mainly used at roll neck part of iron-rolling mill and are used together with four row cylindrical roller bearings. Because they are often installed on roll neck and bearing box of roller through using mode of loose fit. One or two location notch is set for shaft washer of most bearings. Thus the method using key embedded into location notch or similar method can avoid rotation of shaft washer shaft.

Such kind of bearings can bear slight eccentricity of shaft in relation to bore of bearing box and slight change of radial internal clearance used by radial bearings. One spacer sleeve is set between two housing washers. The dimensions of spacer sleeve can make screw of roller bearing box be totally tightened and bearings don't need special spring for adjusting.

Sign up for our newsletter to stay up-to-date with our promotions, discounts, sales, and special offers.