FAG bearing group increases bank financing amount to expand business development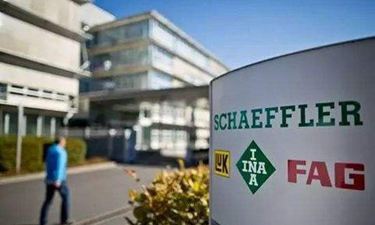 FAG group, a debt-ridden auto parts maker, began refinancing in January 2012 and has increased the number of bank partnerships in an effort to expand the financing to 8 billion euros.
In addition to BNP Pribas, Cmmerz Bank, deutsche bank, HSBC, Jpmorgan,Baden-Wurttemberg, royal bank of Scotland and Unicredit, Barclays, Bavaria and Citibank participated in the financing.
The FAG group has 2 billion Euros in debt and 1.4 billion Euros in credit. The new Banks raised the total amount of refinancing to 8 billion Euros.
FAG, which tried to buy the much larger continental group in 2008,is now saddled with billions in debt because of the financial crisis. Following a capital increase at the start of 2010, FAG now has 7.2 bn in debt. FAG group achieved its target of 10.7 billion Euros in sales in 2011. FAG currently has 74,000 employees in 180 locations worldwide.
SYW since 1999has been focusing bearing trading for nineteen years.sunbearing Discount and Promotion all bearingSelf-aligning Ball Bearing Spherical Roller Bearing Thrust Aligning Roller Bearing Tapered Roller Bearing Thrust Ball Bearing Deep Groove Ball Bearing Angular Contact Ball Bearing Thrust Roller Bearing Pillow Block Bearing Thrust Conical Roller Bearing Bearing Cage

Sign up for our newsletter to stay up-to-date with our promotions, discounts, sales, and special offers.